Travel Wallet
Ariel – My travel wallet was a booking gift with Contiki. I would show you a picture but it's so awesome that my mom has stolen it for her trip to the Netherlands. What I want in a travel wallet? Pocket for your passport, long enough to fit boarding passes, tickets, etc., spot for a pen to fill out all those landing cards, and a zipper pocket to put any important cards (travel insurance) and to put extra cash in. Mine also has a zipper all around it so there's never any worry about things falling out.
Kait – I only recently started using a travel wallet and I don't think I'll ever be able to go back. Like Ariel's wallet, mine is large enough to store my passport, boarding passes, tickets and slots for any cards I am carrying. Mine is designed to look like a normal daily use wallet, so much so that I have started using it as my daily wallet. I absolutely love it!
Evie – Confession: I don't have a travel wallet. After reading Kait and Ariel's posts, I'm starting to reconsider!
Travel Purse/Bag
You've checked in to your hotel, you've dropped off your bags and you're ready to head out and see the sights… but there's so much stuff you have to carry. You need your money, your passport (I never leave it in my hotel), your camera, any maps or documents you may need, a water bottle, sunglasses, Advil (just in case), iPod, Kleenex, pen, etc. So you need something to put it all in.
Ariel – I have an awesome travel purse. While it's not technically a travel purse (is there even such a thing?), it is the purse I use exclusively for travel. Cross-strap – most important thing, it gives you the option of being hands free. Mine also has a short strap that you can take off or leave on – I leave mine on all the time. That way if you're walking in a tight space or need to feel more secure by having it on your shoulder you can switch it at a moment's notice. Pockets… mine also has a ton of pockets. I split up all my important things: sunglasses in one pocket, iPod in a second, passport in a third, and wallet in yet another – the camera tends to be dropped in and out of wherever feels most convenient at the time. My purse also doesn't look huge and can be quite comfortable with little in it but can expand to fit a ton of things. It often gets too heavy before it gets too full…
Jenna – I have an amazing over the should by pacsafe. They are all lined with mesh, along with the strap, so they are cut proof. They also have an RFID sleeve for my passport, and a bunch of little pockets. It's really lightweight too, which is basically my number one thing when it comes to packing for travel. I take it everywhere. It's so great.
The Scrubba Washbag
Jenna – This has got to be one the greatest inventions of our time. But seriously, as far as travel gear goes, the Scrubba Washbag is the ultimate. It is a little waterproof wash bag that has beads inside on the wall that essentially create a washboard. I've used this all over Europe, and it's also insanely useful for camping. I hate running around looking for a laundromat, and I've definitely made my money back by using it. Favourite purchase ever.
Travel Infinity Scarf
Ariel – I have to admit… I don't own one of these. They were a recent Etsy discovery but I definitely plan on getting one… there are just too many choices!
What makes this infinity scarf special is that it has a hidden zipper pocket where you can hide all those important things like your passport, credit cards or cash. It's like a more stylish, less annoying money belt.
There are a wide variety of colours/fabrics available by multiple Etsy shops in a wide range of prices but here's a sampling:
The Poppy Stock – Gray Bamboo Infinity Scarf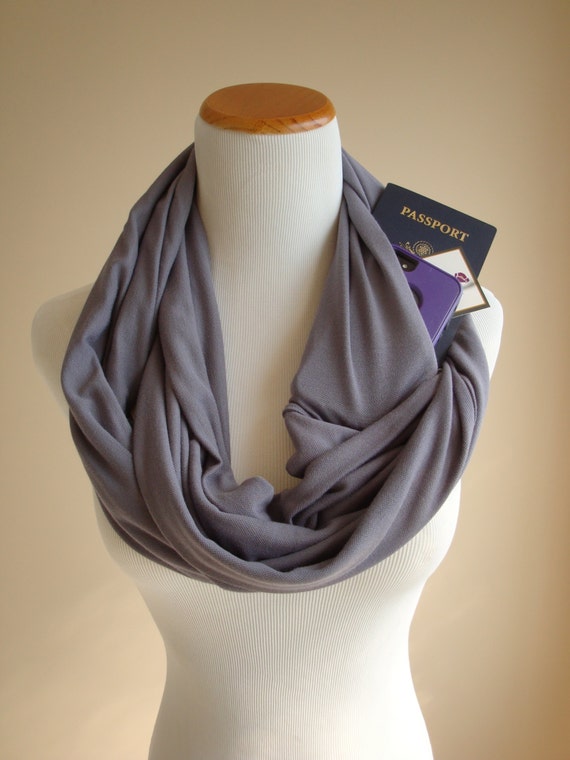 Bee Tree Stitchery – Infinity Pocket Scarf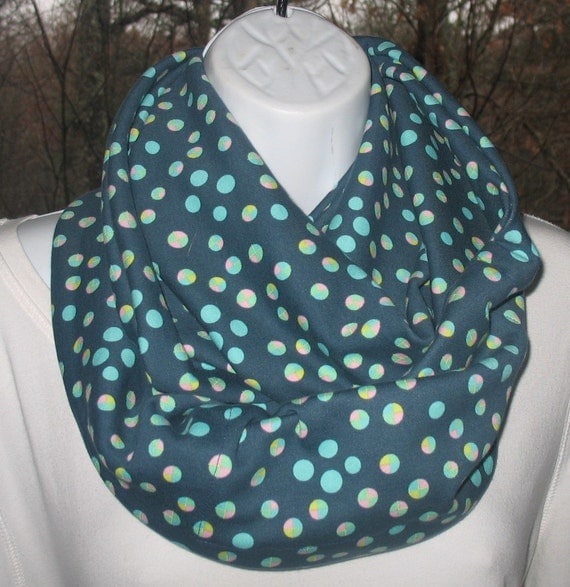 Andrea Durham Designs – Leopard Print Travel Scarf 
External Battery Charger
Jaimie – This is a lifesaver for those long travel days where you can't get to a wall charger or you are on an older plane that doesn't have that glorious built in usb port. MVK got a couple from Japan last fall and I have adopted one as my own. It's got enough juice to charge my iPhone a few times over so that totally makes up for the fact that it gets flagged by security going through the x-ray every time!
Kait – While I don't currently own an external battery charger (this will be changing at some point in the near future), my boyfriend and I came into a little solar panel charger on our last trip to the States. Now this bad boy isn't really feasible to be touting around in your carry on bag while you jet around the world. But for those weekend roadtrips to the mountains, camping trips etc., a solar panel is a life saver. I'm so happy that we decided to pick one up!
Packing Cubes
Jaimie – I have the Eagle Creek Pack-it system. These are the bee's knees. I originally got these for my backpacking trip to make it easy to grab and go but I seriously use these every single time I pack. Undergarments in one, Pants and dresses in one, tops and cardigans in another. It keeps me packing light and it keeps me oh-so organized! The best ever.
Travel Washing Line
Evie – This little bad boy is a fantastic invention. For those times when you need to do a little hand washing to bide you over, this travel washing line with suckers or hooks on either end can be a life saver. I often strung it up across the bathroom and left stuff to dry overnight. It is comprised of two ropes intertwined so you don't need pegs, you just push the material through the holes (does that make sense?) – totally recommended!